HANGOVER SYMPTOMS
HANGOVER SYMPTOMS
INSANELY POWERFUL HANGOVER CURE
Our hangover IV drip therapies are known throughout Las Vegas as a quick and effective method to combat hangover symptoms like dehydration, nausea, headache, upset stomach, and more. Our treatments can help rehydrate your body, flush out toxins, and restore nutrients lost during a night of heavy drinking. Tackle your hangover or prep for the next party Vegas-style with our IV drip therapy treatments!
Dehydration

Nausea

Headeache

Upset stomach

Muscle aches
HANGOVER RELieF
HANGOVER PACKAGES
Our Las Vegas hangover IV drip therapy packages can help ease the symptoms of even the worst hangovers. Most importantly, they hydrate your body with the fluid and nutrients you need to start feeling like yourself again. We offer a variety of packages that may help relieve symptoms of a wild night in Las Vegas – rehydrating your system and helping you feel ready for the next one.

Keep in mind that if you want to party, pregame Las Vegas IV therapy can help you stay in the party longer! A pre-party IV could mean you won't have to worry about a hangover package because you're already well-hydrated.
Okay, so it's not the worst hangover you've had, but that doesn't mean you deserve...
Includes:
Normal Saline
Choice of 1: Anti-Nausea, Pain Relief, or Anti-Heartburn Medications
Never Any Travel Fee!
Night-You was relatively responsible last night but Morning-You is still feeling a bit...
Never Any Travel Fee!
Whoa, there. If you didn't know where your boundaries were before, you do now. There's...
Includes:
Normal Saline
Choice of 2: Anti-Nausea, Pain Relief, Anti-Heartburn Medications
Never Any Travel Fee!
You deserve to feel the best. You've worked hard and partied hard to earn this. With THE BALLER package...
Includes:
Normal Saline
Modified Meyers Cocktail
Choice of either: Anti-Nausea and Pain Relief and Anti-Heartburn Medications OR MultiVitamin Cocktail
Never Any Travel Fee!
Don't wait until you feel like crap in the morning - start your night off right by...
Never Any Travel Fee!
INGREDIENTS
MADE WITH SELECT INGREDIENTS
Our drip therapies contain select vitamins and nutrients to provide a natural boost and help you feel your best, such as vitamin B, vitamin C, zinc, and pyridoxine. Each of our IV treatment packages contains a unique combination of ingredients customized for you.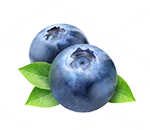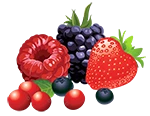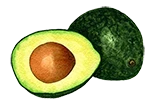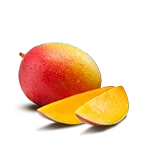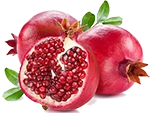 What Is Hangover IV Treatment
What Is Hangover IV Treatment?
Hangover IV therapy delivers fluid, nutrients, and medication directly into the bloodstream that may help treat nausea, pain, dehydration, and other hangover symptoms. IV treatment also boosts fluid, vitamin, and mineral levels that can support your body's overall wellness. No matter how hard you partied the night before (or plan to party tonight), we have an IV treatment to help you get back on your feet.
Ready to look and feel great? Try IV therapy today!
Available 24/7
They say the party never stops – and neither do we. Whether you just woke up with a hangover or need an extra boost to help you keep going, we're available any time of day, any day of the week!
We come to you
Our medical professionals arrive at your home, hotel room, or place of business with everything they'll need, usually within 45 minutes of booking. You don't even have to get out of bed!
Safety First
Our hangover IV treatments are performed by experienced RNs with extensive training. Your safety is always our top priority.
Fast-acting Results
A hangover IV drip is the quickest way to get your body the fluids and nutrients you need to get back to 100%. Many patients feel the difference in minutes!
Our Process
Our Hangover IV Hydration Process
You choose the treatment you'd like based on your symptoms. If you're unsure, our medical team will explain the benefits of each package. We'll even add extra vitamins if needed to customize the IV treatment for you! Once you've settled on a treatment, we'll dispatch medical professionals to your location.
Step 1
BOOK YOUR TREATMENT
Call or text us to schedule your treatment, or simply book online.
Step 2
WE COME TO YOU
A nurse will come to you, typically within an hour, with all the supplies needed to get you feeling your best again.
Step 3
FEEL BETTER, QUICKER
Whether it's IV therapy for a migraine, hangover, immune defense, or NAD+ you'll start feeling the effects of your treatment quickly.
Safety First
Physician-Approved
Our medical team has administered over 100,000 IVs and has years of hospital experience. Each of our medical professionals is fully licensed and insured in accordance with the strictest standards in the states in which we operate. We're obsessed with customer service, so we train our team diligently to ensure you have an amazing experience.

We provide the same level of professionalism you can expect from a hospital or urgent care to ensure you're receiving an IV treatment that meets the highest safety standards!